In occasione dell'importante anniversario della scomparsa del sommo poeta l'Amministrazione Comunale di Laveno Mombello ha voluto sottolineare questa ricorrenza con un'importante installazione artistica che farà da sfondo ad un ricco calendario di iniziative.
Il progetto proposto dagli autori DAMSS "Fiberart & Art installations" e dalla curatrice Carla Tocchetti, promotrice di arte e artisti, è stato subito accolto con entusiasmo dall'Assessore alla Cultura Prof. Mario Iodice. La suggestiva installazione è diventata così il fulcro della programmazione culturale.
"Inferno3000" è un grande arazzo dai colori infuocati, un TESTAMENTO UNIVERSALE composto da singole scene pietrificate che presentano l'orrore.
Per celebrare il settantesimo anniversario della morte di Dante Alighieri DAMSS ha creato la sua interpretazione dell'inferno attraverso un'opera originalmente elaborata.
Questa proposta artistica ben si presta come punto di partenza per una seria riflessione sull'opera di Dante e l'attualità dei temi contenuti.
Laveno Mombello, Villa De Angeli Frua – Council room
"Inferno3000" will be exhibited from May 29th to August 1st
On the occurrence of the important anniversary of the death of the Supreme Poet, the Municipal Administration of Laveno Mombello wanted to underline this anniversary with an artistic installation that will be the backdrop to a rich calendar of initiatives.
The project proposed by the authors DAMSS FiberArt and by the curator Carla Tocchetti was immediately welcomed with enthusiasm by the Councilor for Culture Prof. Mario Iodice. The evocative and monumental installation has thus become the fulcrum of the cultural programming.
"Inferno3000" is a large tapestry with 􀀁ery colors, a UNIVERSAL TESTAMENT composed of single petri􀀁ed scenes that suggest awareness of the tragic outcome of the twentieth century and of this 􀀁rst glimpse of the 2000s.
To celebrate the seventieth anniversary of Dante Alighieri's death, DAMSS FiberArt created their own interpretation of INFERNO through an originally elaborate work.
This artistic proposal is well suited as a starting point for a serious re􀀂ection on Dante's work and the relevance of the topics contained.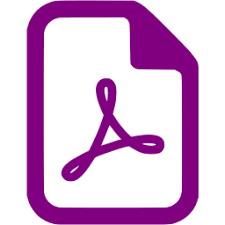 Comunicato stampa